The Oakland A's can breathe a sigh of relief. They made it to the postseason, although just barely. Fans in Seattle were hoping for a face-off on Monday against the boys in Green and Gold, but there will be no Game 163 at Safeco Field.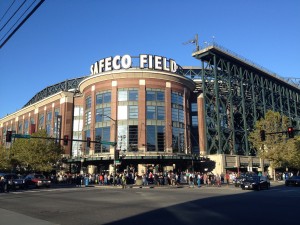 Back in April, I picked the A's to meet the Cardinals in the World Series. Both teams are in the postseason hunt, but it doesn't feel like the A's have the magic this year, after a colossal second half collapse. Still, I like the prospect of Jon Lester on the mound against the KC Royals, in a one-game play-in. But that's as far as Oakland will go.
Can the Giants pull off another even-year miracle (as in 2010, 2012) or will the Pirates make them walk the plank? I don't see the Giants advancing very far and while some baseball analysts are picking Washington to win it all: World Series Winner  I'm not one of them. Sure they've got a guy who just pitched a No-Hitter in Jordan Zimmerman: Nats Pitch First No-No Ever But the Nationals have never even been to a World Series before and I don't seem them winning it all. Too much inexperience.
In the National League, I'm sticking with the Cardinals and their fearsome foursome of Adam Wainwright, John Lackey, Shelby Miller and Lance Lynn. Over in the American League, I'll take the Angels to win the pennant with their balanced lineup featuring Mike Trout, Albert Pujols and David Freese. The latter two helped St. Louis win a World Series in 2011. The Angels have two solid starters in Jared Weaver and C. J. Wilson, along with a fantastic relief corps in Jason Grilli and closer Houston Street.
As for the World Series, I'll take the Cards over the Angels in 6.